Guests of Honor
in alphabetical order
Welcome to the Offical Website of ConEvents LLC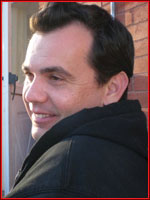 Boyan Radakovich
Boyan Radakovich is the lead designer for Shifting Skies Games, the director of sales and marketing for Publisher Services Inc., the founding member of the Southern Arizona Gamers Association, and frequent guest on the Pulp Gamer podcast. Not bad for a sophomore in the games industry. Prior to his new career in gaming, Bo was a graduate researcher in the field of cognitive neuroscience where he designed an artificial intelligence to simulate how humans interact in social situations. But when you think about it -- categorization, decision making, and memory are all just as important to game design.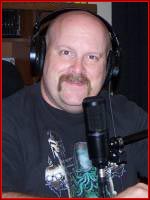 Derek Rex
Derek Rex has been gaming for almost as long as he can remember. Every Christmas, after all the other gifts had been opened, Derek's parents would give one final gift to their three sons - some type of board game that belonged to the whole family. His love of gaming continued through his adult years and saw him through a twenty-year career in the Army. In 1990, he met a woman who didn't run away upon seeing his collection of D&D miniatures. He and Alice married less than a year later and have been gaming together ever since. Derek retired from the military in 2005 and splits his time between teaching interrogation, managing an online game store, and recording Pulp Gamer. Oh, and he still games regularly.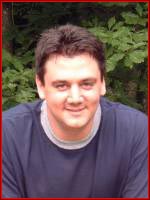 Don Dehm
From the formative years of elementary school, Don Dehm has been focused on building communities and spreading healthy hobbies. Childs play turned into youth groups, and later into mature organizations.
After studying communications for a couple of years, Don finally graduated from Austin Peay State University with majors in Environmental Geography and Computer Science, and minors in Mathematics and Geology. He then went on to work as a Software Engineer for a number of years before leaving to pursue his own ambitions in new media.
His first new media adventure was founding Pulp Gamer (pulpgamer.com), a network dedicated to promoting the non-electronic games industry, an industry about which Don is also very passionate about. Pulp Gamer continues to grow and tackle new challenges as Don expanded to found Podcast Advantage (podcastadvantage.com) to help other industries put the microphone to use for their cause.
Don is driven by strong relationships and the positive impact a healthy organization can have on the lives of people that are influenced by them. He believes in win-win relationships and is drawn by a sense of adventure.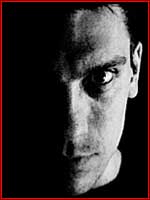 Jared A. Sorensen
Jared A. Sorensen is a writer and game designer living in New York City. In his career in entertainment software, he worked on such many titles including Neverwinter Nights, Unreal 2, Dungeons & Dragons Online: Stormreach and Lord of the Rings Online: Shadows of Angmar. He's considered one of the founding fathers of the indie RPG movement and created such games such as octane, InSpectres, Lacuna Part I. The Creation of the Mystery and the Girl from Blue City. He contributed to White Wolf's Requiem Chronicler's Guide and is currently employed by Hidden City Games, a Seattle-based company founded by Peter Adkison.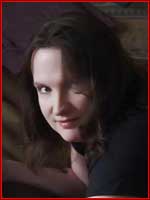 Jess Hartley
Jess Hartley is an avid gamer who has the good fortune to work as a novelist, writer, and freelance writer/editor/developer in the gaming industry. She began playing role-playing games in the mid-1980s. She's an avid role-player, and loves rpgs of every sort: tabletop, LARP, online or video games.
Jess started working with White Wolf in 2003, when she penned the Exalted novel, "In Northern Twilight", which was a Runner-Up for Pen & Paper's 2004 Fan Awards in the category of Best RPG-Related Novel/Anthology. Since then, she has written content for Skinchangers, Reliquary (which she also developed), Midnight Roads and Innocents from the World of Darkness core game line, Free Council and Mysterium for Mage: The Awakening, all four of the Promethean: The Created supplements (Pandora's Book, Strange Alchemies, Magnum Opus and Saturnine Night), "Predators" for Werewolf: The Forsaken and "The Compass of the Celestial Directions 1: The Blessed Isle" for Exalted Second Edition. She's also contributed to the Scion line (Scion: Demigod and Scion: God,)and was part of the core team that created the new Changeling: The Lost game line, working on the core rule book, as well as several supplements for the line.
Jess' latest project has been helping design White Wolf's newest game line, which will make its formal debut in August of 2008. (Sneak peak at ConGames! 2008 in June!!!)
More information about Jess can be found through her website at http://www.jesshartley.com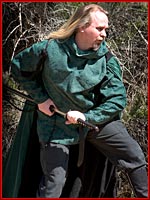 Jessie D. Foster
Sensei Jessie D. Foster is a black belt in American Taijutsu. A pragmatic martial art with useful elements from many other styles. American Taijutsu takes its roots from traditional Taijutsu and combines grappling techniques from styles such as Judo and Aikido with striking methods from Karate, and Tae Kwon Do as well as ground fighting techniques and weapons training. During his journey in the martial world, Jessie has trained with prison guards, bouncers, bodyguards, and competition fighters. He's worked with children as young as 8 years as well as women and men of all walks of life. The mission of American Taijutsu is to arm its students with the awareness and confidence to avoid a conflict as well as the knowledge, and reflexes to overcome an assault.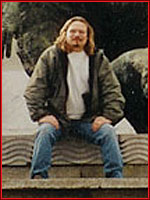 John Wick
John Wick is a 20th and 21st century role-playing game designer best known for his creative contributions to the Alderac Entertainment Group properties Legend of the Five Rings and 7th Sea. He self-published Orkworld under the Wicked Press banner, and later co-founded the Wicked Dead Brewing Company with Jared Sorensen. His games under that company include Cat, Schauermärchen, Enemy Gods, and Thirty. He has won the Origins Award for Best Role-Playing Game and Best Collectible Card Game twice (for both the Legend of the Five Rings and 7th Sea role-playing games and collectible card games).
He has also written for White Wolf, Inc., Pinnacle Entertaiment Group, and worked for various video game companies, providing storyline and dialogue. He has written two regular on-line columns: The Game Designer's Journal (for The Gaming Outpost) and Play Dirty (for Pyramid Magazine).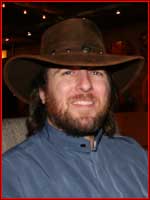 Michael Brand
Michael Brand is a traditional artist who's work ranges from storyboards and concept design to full murals. He has worked for the US Marine Corps and Boeing to I-Max film rides. Michael has also had the honor to represent Big Brothers and Big Sisters of Arizona as one of the artist of Guitar Mania (the ten foot tall Stratocasters that were showcased throughout the Valley.)
Adding wax carvers and clay shapers to his arsenal of tools, Michael has set his sights inward towards the world of miniatures. He has recently sculpted for Hasslefree, Crunch Waffle, Black Hat, and Reaper Miniatures. He also had winning entries to last years Frother's Unite Pro-am sculpting competition. The Phoenix in this years painting competition is a taste of what he will be offering from his new miniatures company, Mythos Foundry.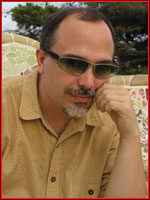 Peter Adkison
Peter Adkison is a game developer, one of the founders of game companies Wizards of the Coast and Hidden City Games. Peter Adkison is the current owner of Gen Con. His work includes The Primal Order, a "capstone system" for use with any of a number of different role-playing games. From 1993 through 2001 Adkison was CEO for Wizards of the Coast. In 2001 he sold Wizards of the Coast to Hasbro. As of 2005 he is CEO of the relatively new Hidden City Games and working to promote their new game Clout Fantasy. Adkison is a long time fan of role-playing games in general and Dungeons & Dragons specifically.
Peter Adkison wants to be Stephen Colbert's gaming friend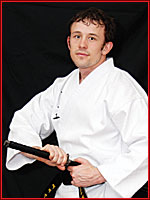 Robert Branum
Robert Branum has trained in the martial arts for over fifteen years. In the past seven years, he has helped to instruct a wide variety of students. Not only has he assisted in teaching women's self defense classes, but he has also had the privilege of instructing federal and local police authorities, as well as military personnel in the art of hand-to-hand combat and defense techniques.
Mr. Branum is a true mixed martial artist which enables him to teach several different techniques derived from different styles. Experienced in the traditional disciplines of Aikido, Hapkido, Kempo, Tang Soo Do, Tae Kwan Do and Han Mu Do, he has learned that different techniques work for different people and that practitioners should not be limited to one style. Robert is currently under the instruction of Grandmaster Dr. Heung Kimm, founder of the World Han Mu Do Association, and aspires to one day attain the rank of Master.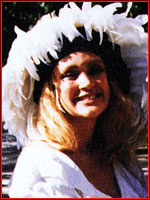 Ruth Thompson
Through her company, Tarnished Images, Ruth has created artwork depicting elves, wizards, warriors, heroes, heroines, wolves, dragons, fairies, unicorns, as well as many other mythical creatures and subjects. Ruth Thompson's artwork has been featured in trading card games, fantasy games, and many major publications.
Ruth started out drawing the characters of her college AD&D group, and after "escaping" the University of Alabama she began her own business.
Ruth's first book cover contract came in January of 1996, and she has been painting book covers since then for Royal Fireworks Press (a children's book publisher in New York). In addition to averaging more than a cover per month, Ruth creates 10-15 new works for self-publication each year along with commission paintings and other contract work for card games, fantasy games, and magazines. She can also be seen at Science Fiction / Fantasy Conventions and Medieval Renaissance Festivals around the country.
Some of the companies Ruth has worked for include Wizards of the Coast (for Magic the Gathering), TSR, Iron Crown Enterprises (ICE), Royal Fireworks Press, Dragon Magazine, Palliard Press, Steve Jackson Games, and many more.
For more information on Ruth Thompson and her work, check out her web site at http://www.tarnishedimages.com.
GOH Events at Phoenix ConGames
Event List
| | | | | |
| --- | --- | --- | --- | --- |
| Friday | Event ID | Title | Seats Remaining | Type |
| 09:00 | RP-1034.01 | Houses of the Blooded (Run by the Creator: John Wick!) | 3 | |
| 13:00 | OE-1020.01 | Martial Arts: DEFENSIVE TRAINING | n/a | |
| 14:00 | LA-1016.00 | The Pirate LARP | 15 | |
| 14:00 | OE-1021.01 | Meet Jess Hartley | n/a | |
| 15:00 | OE-1022.01 | Demo of Dark Influence with Jess Hartley | 3 | |
| 18:00 | OE-1020.02 | Martial Arts: DEFENSIVE TRAINING | n/a | |
| 19:00 | LA-1000.00 | Secundus Surrectum Friday Night | 27 | |
| Saturday | Event ID | Title | Seats Remaining | Type |
| 09:00 | OE-1021.02 | Meet Jess Hartley | n/a | |
| 10:00 | OE-1022.02 | Demo of Dark Influence with Jess Hartley | 2 | |
| 13:00 | OE-1020.03 | Martial Arts: DEFENSIVE TRAINING | n/a | |
| 14:00 | RP-1034.02 | Houses of the Blooded (Run by the Creator: John Wick!) | 1 | |
| 18:00 | OE-1020.04 | Martial Arts: DEFENSIVE TRAINING | n/a | |
| 19:00 | RP-1013.00 | World of Darkness: Come as you are…discreetly | 1 | |
| Sunday | Event ID | Title | Seats Remaining | Type |
| 09:00 | RP-1034.03 | Houses of the Blooded (Run by the Creator: John Wick!) | 3 | |
| 13:00 | OE-1020.05 | Martial Arts: DEFENSIVE TRAINING | n/a | |
There are a total of 55 Seats remaining in the 15 Events listed above...